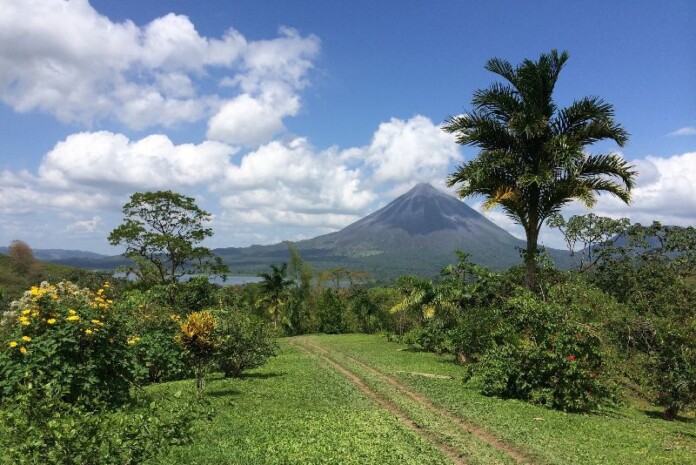 Costa Rica is a country recognized for having diverse biodiversity, being named as one of the megadiverse countries in the world. This diversity has been used as a tourist product to change the model of sun and beach tourism that Costa Rica offered to tourists, giving rise to ecotourism as another tourist product that the country could offer. In recent years, both national and international tourists opt for adventure tourism activities where they visit places and carry out activities such as walks in little-explored places, thus starting with geotourism, an activity that promotes land relief as the main attraction through activities such as hiking.
Although the main sites of geomorphological interest in Costa Rica were already sites of attraction for tourists due to the promotion they have been given, as in the case of volcanoes because they are active reliefs, there are still interesting places that have not been made known. to the public. Many of these are visible to the people, but they are not paid attention to. At least in each canton of the country, there is some natural formation that serves as a local attraction, that is part of history, a legend, or that has a unique scenic beauty, but the most important characteristic that these sites have is that their history and characteristics they are only known to the local population.
Although in recent years it has been seen how people disseminate these places on social networks promoting and disclosing their existence through photographs, comments, or writing blogs. It is there when the people who read these publications are interested in places when before reading the publication they did not know of its existence, and it was all because someone visited that place, was impressed, and wanted to share their experience, giving rise to a new place of interest. Factors such as distance and access are elements that are taken into account for a person to decide to visit these places, but the main thing is the attractiveness of the landscape that these places have that motivated them to visit them. Among these sites that were made known or that some people remembered their existence are: The Cerro, Poás Volcano Burners among many others.
Cerro Pasquí, for example, suddenly became the new site of geotourism interest for people living in the central valley because photos of its scenic beauty were published on social networks, and being a nearby place it was easy to get to it. Although it was private property, visitors entered to see this ancient volcanic cone.
In these times of the pandemic that the country is experiencing due to COVID-19, people have taken advantage of the fact that vehicle restriction measures have decreased to travel a little more and travel the roads of the country to learn more about it. For this reason, geotourism is one of the activities that people can do together with their social bubbles to spend a pleasant time with the family getting to know the country. A time of relaxation and enjoying nature is good to improve people's quality of life after a long period of social isolation such as the one experienced the previous year. This also favors the families of the towns near the place they visit because they can have an economic income by selling some homemade products, this being another advantage of geotourism in the communities.
It is important to highlight the role of social networks in promoting local geotourism. It was not necessary for an institution or a documentary to publicize Cerro Pasquí, because it is the same people who have made this place known and given the influx of people is that the media found out about its existence, which makes it clear that one of the tools of geotourism is social networks.
There are many interesting and beautiful places to visit in Costa Rica that have not been disclosed and it will be social networks that will tell us what will be the next geotourism sites that we will visit in the future.